Title

Address

Description

3628 Turfside Cir, Huron, OH 44839, USA

3910 Perkins Ave.
Huron, Ohio 44839
(419) 625-7783

3107 Hull Rd, Huron, OH 44839, USA

3109 Hull Rd.
Sandusky, Ohio 44870
(419) 621-4220
The Frost Center
3910 Perkins Ave.
Huron, Ohio 44839
Monday – Friday
8:00AM – 4:30PM
(419) 625-7783
Maple Grove Center
3109 Hull Rd.
Huron, Ohio 44839
(419) 621-4220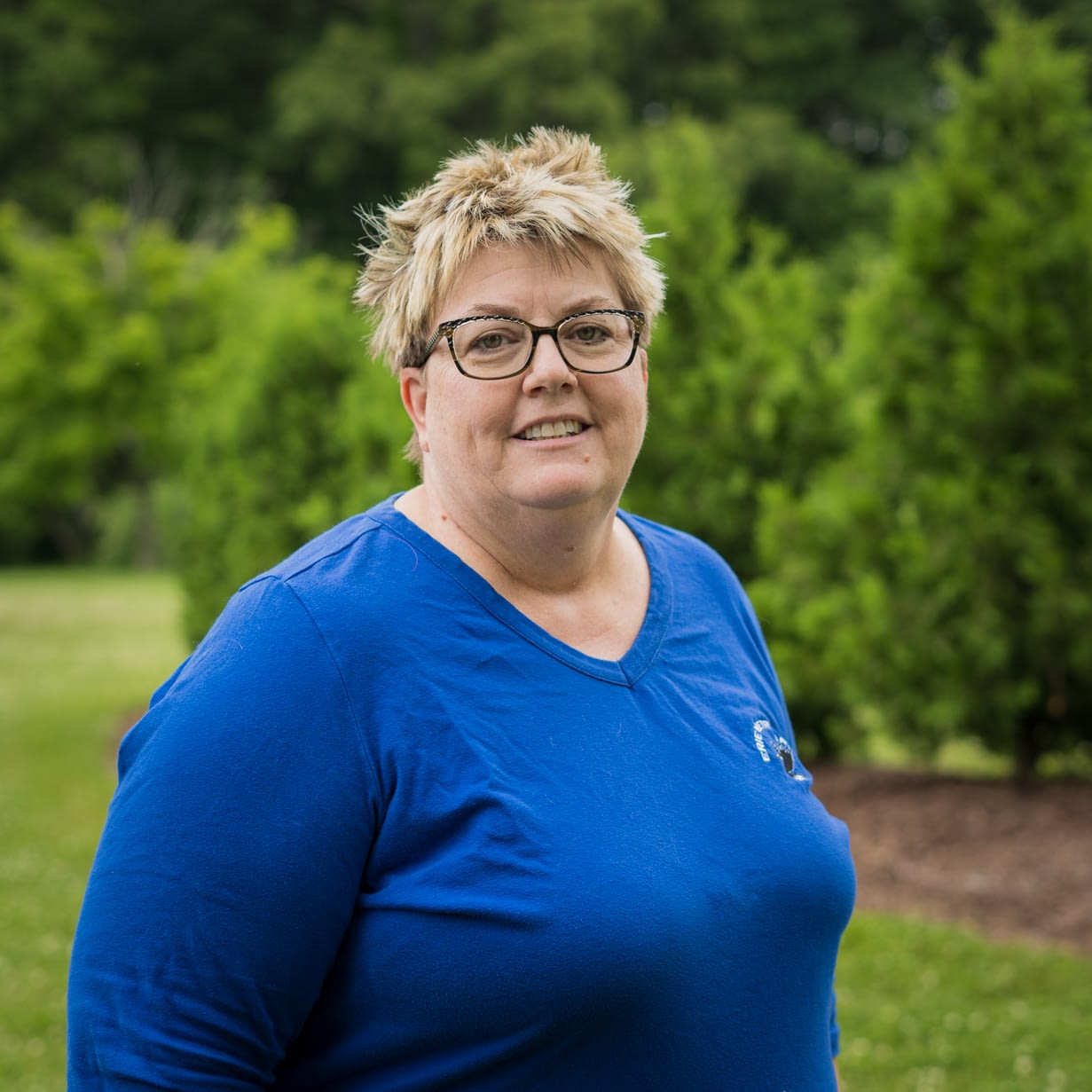 Amy Bowman-Moore
Exectuive Director
Throughout Amy's professional career, she has worked in the manufacturing, engineering, and financial industries. With over a decade of experience in private industry she transitioned to the public sector through Management in Parks and Recreation. In 2003 Ms. Bowman-Moore became the Chief Administrative Officer and Director of O.O. McIntyre Park District of Gallia County in southern Ohio. In 2008 she joined Erie MetroParks. With this background she has a unique prospective to operating a 1545 park district. Ms. Bowman-Moore is on the Board of Directors for Ohio Parks and Recreation Association, a member of the National Parks and Recreation Association and a member multiple local organizations and advisory boards. With a background in the public and private sectors, she has been an asset in establishing partnerships throughout this area..
(419) 625-7783 x226
amoore@eriemetroparks.org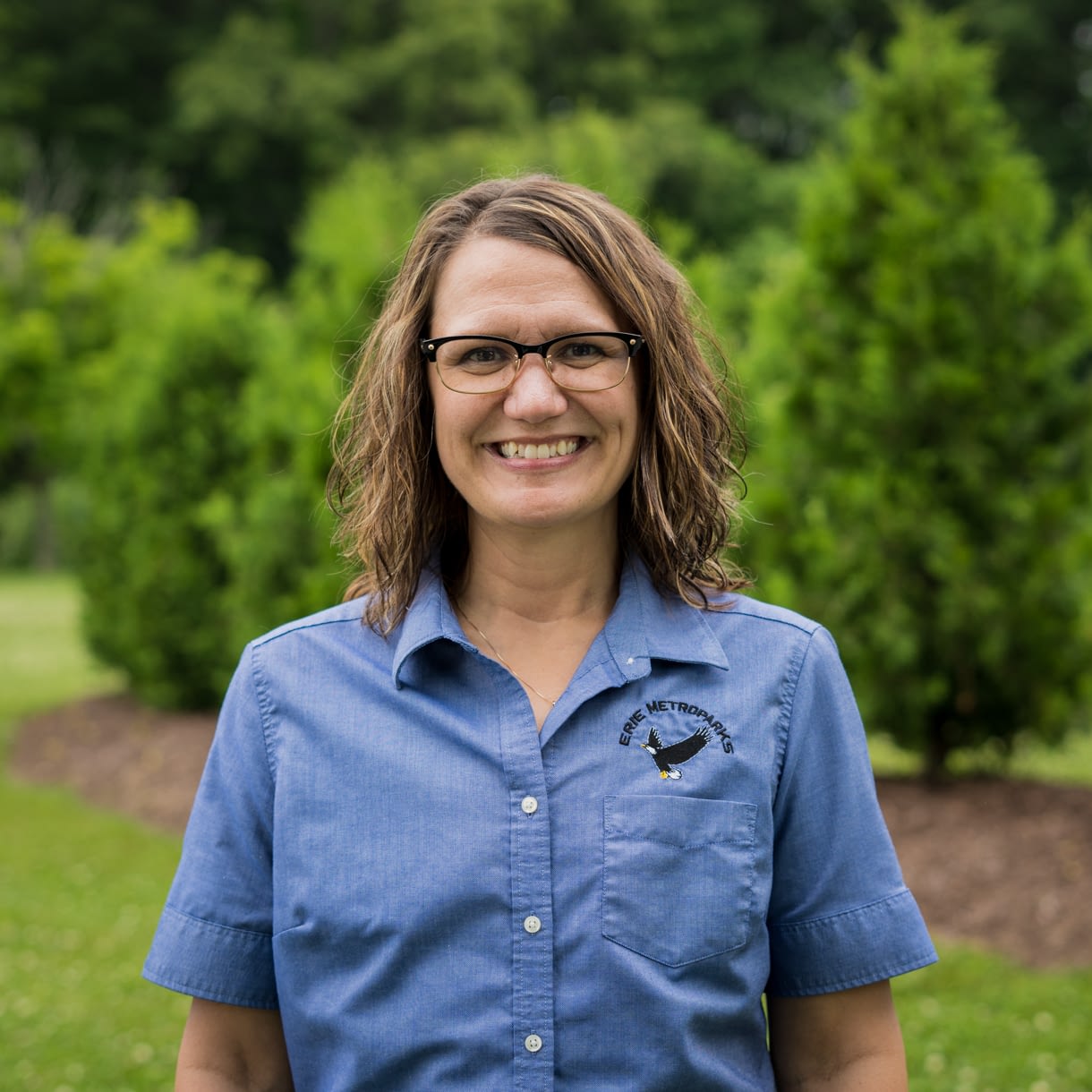 Melissa Price
Financial Administrator
Melissa has over 20 years of work experience within the public sector, and has worked in various roles for Erie MetroParks since 2002. As the Financial Administrator, Melissa operates as the treasurer and oversees the daily operations of all administrative staff.
(419) 625-7783 x227
mprice@eriemetroparks.org
Beth Ferback
Accounting Clerk
Beth has 8 years of public fund accounting experience. She works closely alongside each department daily to ensure funds are accurate and available for Erie MetroParks staff to serve the community. She handles the day to day accounting, keeping an eye on the detail.
(419) 625-7783 x230
bferback@eriemetroparks.org
Sandy Flittner
Vistor Service Coordinator
Sandy will usually be the one to greet you when you visit or call the Osborn MetroPark Frost Center. She is responsible for reserving the facilities, registering visitors for programs, preserving the parks history, completing Special Requests, and assisting with any questions or concerns involving the parks. Personally, she has enjoyed Erie MetroParks programs and facilities for over 30 years and has spent over 20 of those years employed with the MetroParks helping others to discover and enjoy them too!
(419) 625-7783 x221
sflittner@eriemetroparks.org
Melissa Bauman
Natuarlist I
Melissa graduated from The University of West Florida with a degree in Marine Biology. She has 10 years of nature education experience. Her favorite age group to work with are preschoolers because it's so fun to see them experience nature! She believes that everyone should "Adventure" into nature.
(419) 625-7783 x223
mbauman@eriemetroparks.org
Cheryl Kilmer
Naturalist II
Cheryl loves to be outside teaching others about nature.  She leads programs year round for the public, schools and care facilities throughout Erie County. She enjoys learning about Ohio's native wildlife and sharing her knowledge to others of all ages!
(419) 625-7783 x231
ckilmer@eriemetroparks.org
Michael Hensley
Naturalist II
 Mike has a Bachelor's degree in Environmental Education and has been a Naturalist for 5 years. Before coming to Erie MetroParks in April of 2018, Mike was a Naturalist for a nature center in Northern West Virginia. He enjoys outdoor recreational activities like hiking, archery, and paddling. His favorite topics are birds, bugs, and maple sugaring. He enjoys helping people have a pleasant experience in nature, whether that's a seeing a "life" bird or taking a brisk hike just to relax and decompress.
(419) 625-7783 x237
mhensley@eriemetroparks.org
Tara Kauffman
Natural Resource Manager
Tara has been with Erie MetroParks since 2011. With a Bachelors degree in Wildlife & Fish Conservation & Management her passion for wildlife and the land has carried through to her position as a steward of park property. Some of her various tasks include invasive species control, land restoration projects, habitat/prairie management and protection of sensitive/endangered plant and animal species.
(419) 625-7783 x236
tkauffman@eriemetroparks.org
Sue Daniel
Scheduling Coordinator/Administrative Assistant
With a Bachelor's Degree in Recreation Administration, Sue has 21 years of experience with Erie MetroParks, holding various positions including Recreation Aide, Volunteer Coordinator, Special Events Coordinator and currently Scheduling Coordinator/ Administrative Assistant. She works closely with the Director and the Operations Department staff to provide administrative support and keep the Park System running smoothly. She also is the Safety Coordinator and works closely with human resources, policy management, accounting and the Board of Park Commissioners.
(419) 625-7783 x237
sdaniel@eriemetroparks.org
Ethan Unzicker
IT & Digital Media Specialist
Ethan has 10 years of experience in graphic design and digital media. He works closely with the marketing manager to develop marketing material consistent with the Erie MetroParks brand. He also keeps computer systems running smoothly for all Erie MetroParks employees.
(419) 625-7783 x240
eunzicker@eriemetroparks.org
Chris Basting
Park Manager
Chris has 40 years of experience in the lawn, landscape and parks/recreation industry.  He graduated from the NCS National Parks & Recreation Maintenance Management School. Chris works in the day to day park operations as well as overseeing the seasonal groundskeeper crew and the work at The James H. McBride Arboretum
(419) 621-4220 x27
cbasting@eriemetroparks.org
Jay Yochem
Ranger/Park Manager
Jay has a background in turf management and is a certified law enforcement officer.  He graduated from the NCS National Parks & Recreation Maintenance Management School.  Jay started as a seasonal lifeguard and maintenance crew member.  Jay has over 26 years of service at Erie MetroParks and works in the day to day park operations as well as a Park Ranger
(419) 621-4220 x31
jyochem@eriemetroparks.org
Mark Malone
Park Maintenance Technician
Mark has an Associate's Degree from Hocking College in Natural Resource Management with a minor in Ranger Services. Mark was a seasonal groundskeeper for several summers with the Park District. Mark works in the day to day park operations as well as manages capital projects throughout the park system.
(419) 621-4220 x22
mmalone@eriemetroparks.org
Rob Dunn
Park Maintenance Technician
Rob has over 20 years of mechanical repair experience.  Rob works in the day to day park operations as well as overseeing the flower beds, the rental of The Coupling MetroPark facilities and maintaining the vehicle and equipment fleet.
(419) 621-4220 x24
rdunn@eriemetroparks.org
Derek Siesel
Park Maintenance Technician
Derek has a wide range of skills from past employment and operating a family farm.  Derek works in the day to day park operations and is responsible for many mechanical repairs and additions to equipment to increase productivity and safety.
(419) 621-4220 x24
dsiesel@eriemetroparks.org
Brad Phillips
Environment Projects Coordinator
Brad has a lifetime of experience in the natural world, and has used it for 20 years in the park system.  He is responsible for surveys of plant and animal life in all the MetroPark system, and works with the Natural Resource Manager to develop and execute  management plans for each park.
lsphillips50@frontier.com