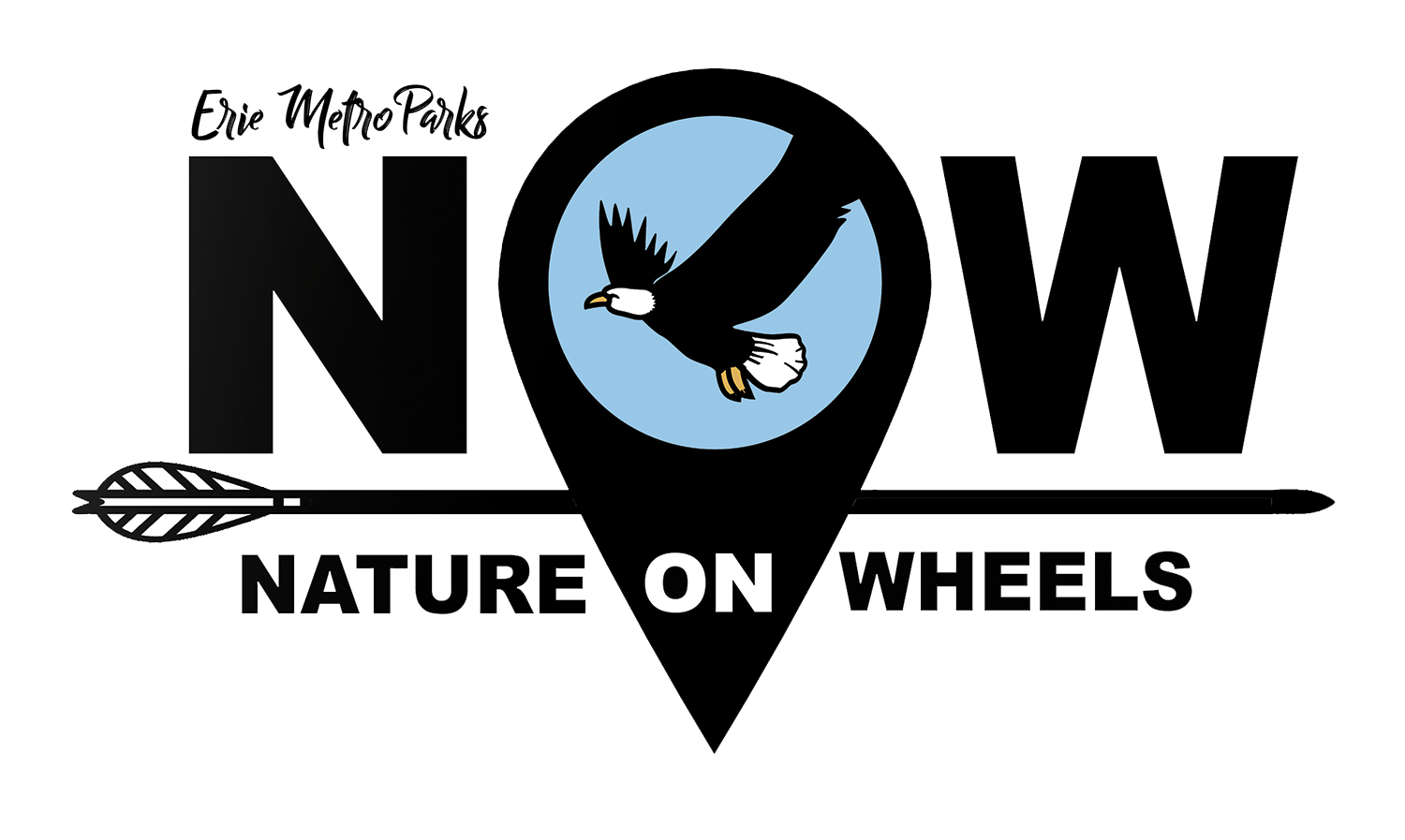 Erie MetroParks is proud to introduce Erie MetroParks Nature on Wheels! Many Erie County residents have had a chance to see EMP NOW up-close and in action, but some have not. EMP NOW is a mobile nature unit that brings science and nature education to areas where the need is greatest. It is equipped with nature discovery tools, live animals, and so much more.
Erie MetroParks Nature on Wheels has been recognized at the national level and recently won the 2022 Ohio Parks and Recreation's top award for
Environmental
& Interpretive Program!!

Please join us on an adventure of discovery and learn about nature where you live. We will be in YOUR neighborhood soon. We have teamed up with the City of Sandusky Recreation Department and other non-profits to maximize our impact. Look for us at the following locations:
LOCATIONS TBA
For more information about EMP NOW or to inquire about mobile programming please email mhensley@eriemetroparks.org
Past Programs:
Sandusky Recreation Programs
Park of the Week:
Foxborough Park
Farwell Park
Lions Park
Churchwell Park
Jaycee North Park
Huron Park
Central Park
Community Collaboration Day
at Jackson Street Pier
Monarch Butterfly Tagging at Lions Park
Sandusky Streets Event with the Erie County Health Department
Grove Fest
Sandusky Recreation Mills Camp
Freudenberg NOK Wellness Fair
Erie County Fair
Perkins Township Abernathy Park
Woollybear Festival