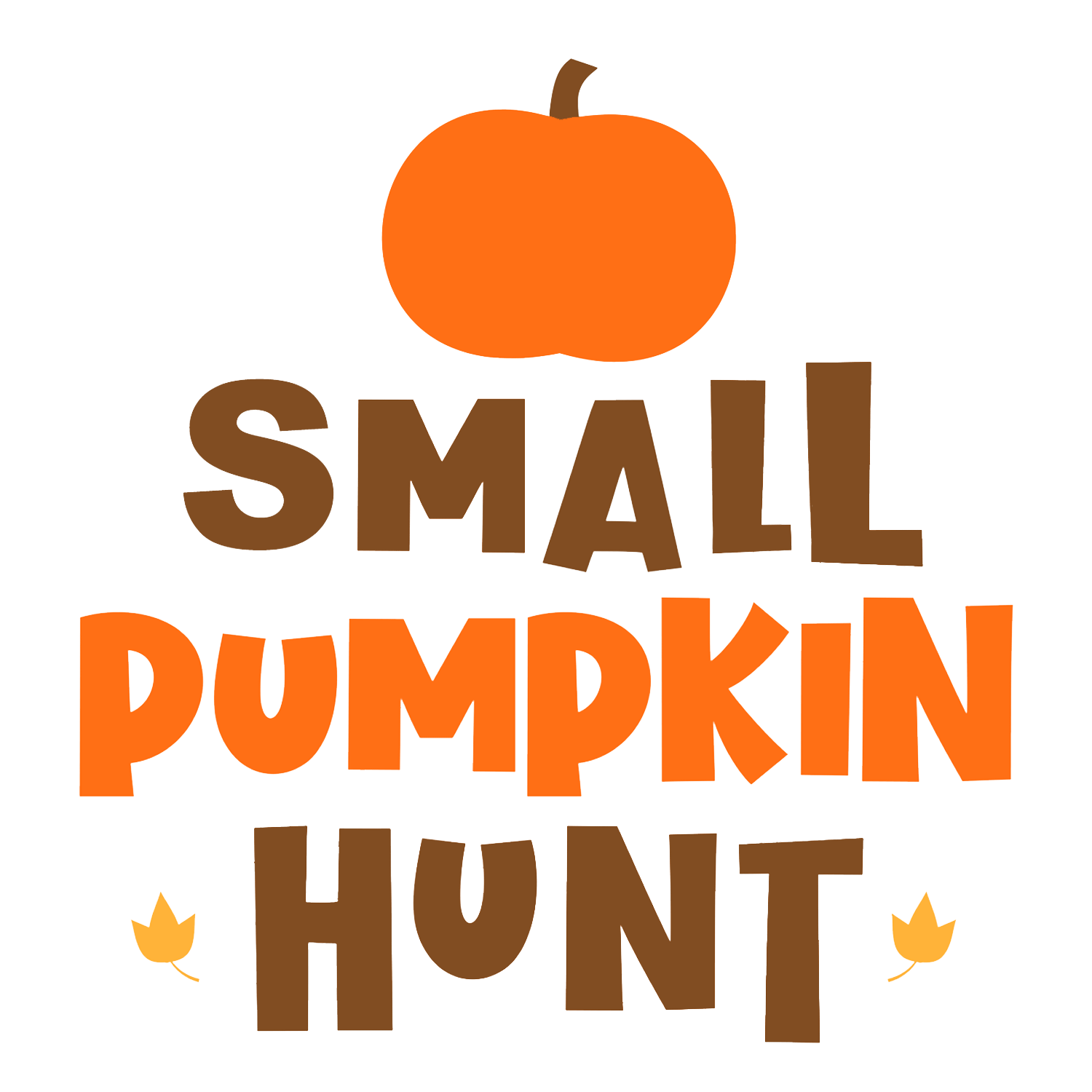 The Small Pumpkin Hunt
This year we are proud to introduce The Small Pumpkin Hunt, made especially for kids (though kids are welcome to join both hunts)! The Small Pumpkin Hunt takes place only at Osborn MetroPark, with The Small Pumpkin moving to a new location each week. Clues will be posted weekly on Facebook, Instagram, and our website. Find the pumpkin each week by following the clues!
The first clues for the pumpkin hunt will be revealed October 1 on our social media and our website.
The Great Pumpkin Hunt
It is back, and tougher than ever! It is a new game, with new rules, and great prizes! Clues will be posted daily on Facebook, Instagram, and our right here. Print out each of the clues, find the pumpkins, and copy the colors on the shapes as you find them. Only after Day 6 will you be able to find The Great Pumpkin!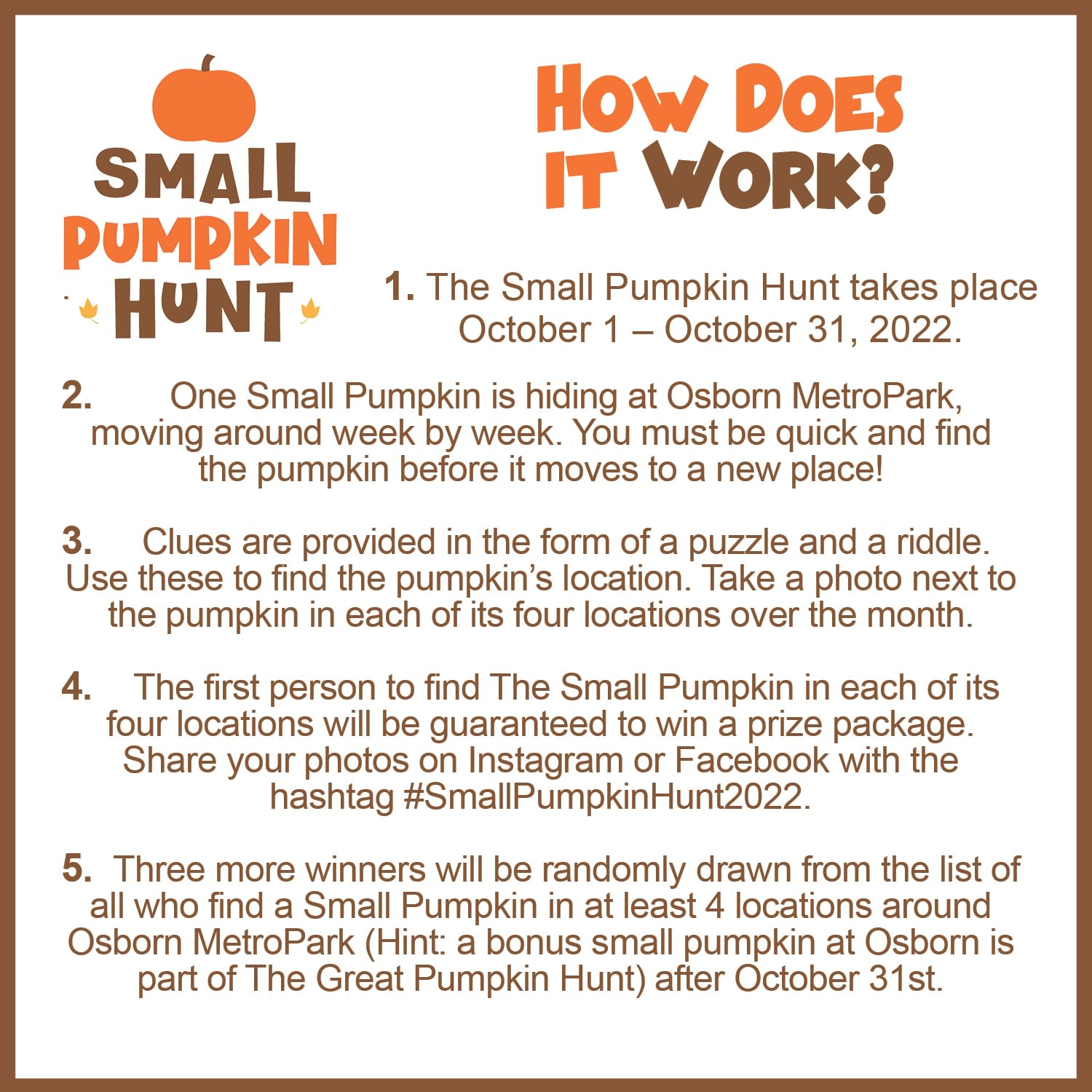 CLUE 1
CLUE 2
CLUE 3
CLUE 4
Now accepting vendor applications!
Food trucks, craft vendors, produce, and everything in between! If you would like to set up shop at this year's Harvest Happenings, click the button below to download a vendor applicaton. Applications are due no later than September 5th, 2019.